Sorry,
This Event Cancelled
Exercising prudence in the face of the COVID-19 epidemic, the author and UPB have cancelled our celebration of The Anthropocene and the Humanities, alongside marking 40 years of he influenctial The Death of Nature.
Both will be available at this web site and in the store as they come out.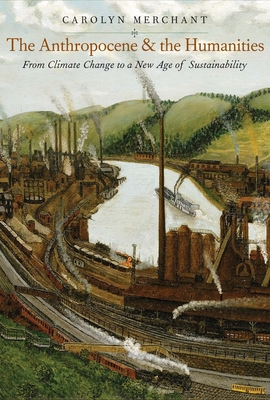 As Carolyn Merchant has described the situation that motivates this book, "Today the effects of climate change, extreme weather patterns, melting polar ice, hurricanes, floods, and tornadoes raise the specter of the human transformation of the planet itself and of a new geological epoch, the Anthropocene.
"The concept of the Anthropocene [proposed by Crutzen and Stoermer in 2000] suggests that the earth—as we know it today—may cease to exist in the future.
"Rethinking nature in the Anthropocene—the era in which human activities have had a significant impact on the earth's ecosystems, especially since the advent of James Watt's steam engine in the late 1700s—has implications for reconceptualizing the very realms and interdisciplinarities of the humanities themselves."
The Anthropocene and the Humanities investigates how technology, science, and the humanities may sharpen awarness of how we as a species have become the prime mover in edological and geological change.
---
Carolyn Merchant is a professor emerita of environmental history, philosophy, and ethics at the University of California, Berkeley.
Event date:
Wednesday, April 22, 2020 - 5:30pm