Four meetings: March 8 and 22, April 12 and 26 2nd and 4th Sundays at 4:30-7:00 P.M.
around the Great Table in the back room of
University Press Books (2430 Bancroft in Berkeley).
Participation is free, but donations of $10 or so per meeting are requested to help support the bookstore, which provides us with a pleasant meeting space and complimentary tea, wine, sandwiches, and ginger snaps.
You do NOT have to know any French to take part. The group will be examining selected Baudelaire poems in both French and English, comparing various English translations in order to get a sense of the meaning and feeling of the original.
The group will also include two or three French women who will help us understand the original contexts and nuances.
For more information, please contact Ken Knabb: knabb@bopsecrets.org.
"Baudelaire was the greatest poet of the capitalist epoch. And yet, my God, what a wretched fellow he was! But more than any other poet for two hundred years he communicated. He speaks directly to each of us like a twin brother. He defined and gave expression to all the dilemmas of modern man, caught in the cruel dynamic of an acquisitive and continually disintegrating society that is a deadly fraud from start to finish. He is the founder of the modern sensibility. Some learn to cope with this sensibility. He was at its mercy, because he embodied it totally. He lived in a permanent crisis of the moral nervous system. His conviction that social relationships were one immense lie was physiological. The tragic hero of the modern metropolis, he enables us to endure a predicament we understand only too well with at least some kind of dignity." (Kenneth Rexroth)
---
<
Related and upcoming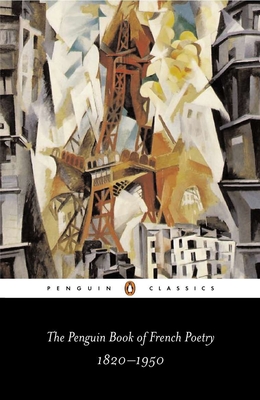 *"Exploring the Classics" is an ongoing group led by Ken Knabb and hosted by University Press Bookstore. From 2016 to 2018 we read and discussed Montaigne's Essays, Cervantes's Don Quixote, Defoe's Moll Flanders, Fielding's Tom Jones, Diderot's Jacques the Fatalist, and several other classic works from 1500-1800. We are now one year into a second three-year series in which we are exploring some great novels and poems of the nineteenth and twentieth centuries, including works by Stendhal, Balzac, Flaubert, Marx, Blake, Whitman, Baudelaire, Rimbaud, D.H. Lawrence, Ford Madox Ford, and Doris Lessing. Following that, we will drop the exclusively European focus and embark on a journey through a wide range of earlier classics from all over the world.
*******************************
Event date:
Sunday, March 8, 2020 - 4:30pm