Experiments with Alternate Currents of High Potential and High Frequency (Paperback)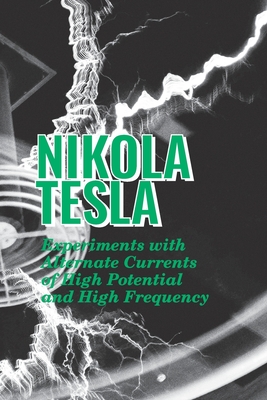 Description
---
Nikola Tesla (1856-1943) is best known for his contributions to the design of the modern alternating current electricity supply system. A pioneer in his field, he was always recognized as one of the foremost electrical researchers and inventors. Born in Croatia, he was interested in science at a young age. He was able to attend the techical college in Austria and worked in telephony before moving to the United States where he worked for Thomas Edison. After many disagreements with Edison, he began working on his own founding companies and laboratories. Westinghouse licensed his inventions on alternating current. Tesla is also known for his high-voltage, high-frequency power experiments in New York and Colorado Springs which included inventions and ideas used in the invention of radio communication, for his X-ray experiments, and for his attempt at worldwide wireless transmission. He became a famous scientist as well as a showman. He often announced new inventions and made sometimes wonderful pronouncements without results or proof. Therefore he gained a reputation in popular culture as a "mad scientist".Tesla's work fell into relative obscurity after his death, but since the 1990s, his reputation has experienced a well deserved comeback.
UPB open Tuesday through Friday 1PM - 6PM, Saturday Noon - 5pm
2430 Bancroft Way
The store known for serving pure brain food has returned to our old digs for a few months to sell down inventory and bid fare thee well to our decades of in-store customers.
Days and hours subject to change.
Note: This site lists what's available for special order from Ingram Content Group.
Visit our pages at Alibris or Biblio to survey in-store stock priced above $19.95.
Discount applies only to in-store purchases.
Cafe Ohlone
Once hosted by UPB, Cafe Ohlone now serves guests outside the Hearst Museum of Anthropology on the Cal campus.
Savor the foods which characterized east bay cuisine for thousands of years, before European contact. Brought to you by Mak'amham.