Vanilla (Hardcover)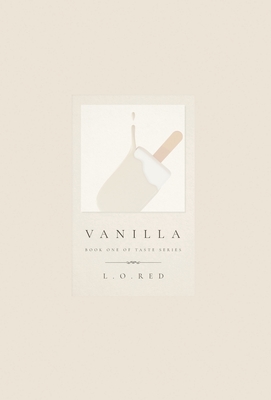 $35.00

Ships from Warehouse, Usually in 1-8 Days
Description
---
Do not read this book on an empty stomach. You'd be craving the savory crunch of southern fried chicken; the creamy goodness of a triple truffle risotto; the luxury of a simple vanilla ice cream-all at once.
Vanilla Julian White is the nephew of an internationally-famed critic. He goes by Julian, only because the idea of sharing a name with the most common, boring ice cream flavor upsets him. He is the kind of genius that has, by the age of fifteen, finished high school, written columns for local magazines, and assisted in the writing of research papers. While his interest in the culinary world has, up till this point, remained on the sidelines of his academic life, he decides to follow in the footsteps of his beloved uncle by attending an elite culinary high school, where he reunites with a childhood friend by the name of Leroy Cox.
Leroy is the son of a renowned celebrity chef, whom he has a rocky relationship with. Contrary to the teenager's superior culinary skills and training, he hates cooking. No one knows this. More than half his childhood was spent in the kitchen learning from his father and by the age of eight, he was dicing onions under ten seconds. His preference for being alone is in stark contrast to the air around him, drawing the attention of strangers and students alike (mostly female). Leroy is a sophomore in the culinary high school and ranked third on the board of students despite his age.
Vanilla joins the school as a freshman majoring in Culinary Journalism and Business Studies (blue), otherwise known as the optimal path to becoming a food critic. The three other majors in the school include: Culinary Arts (red), Patisserie and Boulangerie (yellow), Food Nutrition and Culinary Science (green). Each course is color coded, like houses are.
As the story progresses, students and teachers who underestimate Vanilla learn that they were mistaken. Through major competitive instances on school trips and inter-class activities to taste tests and school festivals, Vanilla and Leroy better themselves every chance they can get. While working together on the same team spark mind-blowing dishes and results, the pair are also very fond of being put against one another-challenging themselves to become the best in their respective fields.
This story rewards readers who love being in the kitchen; and for those who don't, provides a taste of what goes on behind that door, enough to pique one's interest in the journey of two young, passionate teens in the heat of it all.