COOP Himmelb(l)Au (Hardcover)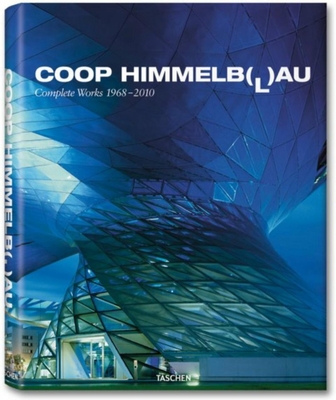 Description
---
"Coop Himmelb(l)au is not a color but an idea of creating architecture with fantasy, as buoyant and variable as clouds." So the architecture group itself defines its name and design concept. Beginning with inflated bubbles and interactive installations in the 1960s, the group, consisting of the architects Wolf D. Prix, Helmut Swiczinsky and Michael Holzer, began to create harsh interventions in the urban context under the headline "architecture must burn". The designs of the buildings are like oversized sound boxes, with dancing silhouettes and collapsing lines that are always rushing and echoing. As one of only few groups of that early times, they belong to the leading international architecture offices today, justified by their outstanding expressiveness and professionalism.

Coop Himmelb(l)au's most well-known projects include the Rooftop Remodeling Falkestraße in Vienna, Austria (1988); the Groningen Museum, East Pavilion, in Groningen, Netherlands, (1994); the UFA Cinema Center in Dresden, Germany, (1998); the BMW Welt in Munich, Germany (2007); the Akron Art Museum in Ohio, USA, (2007) and the Central Los Angeles Area High School #9 of Visual and Performing Arts in Los Angeles, USA (2008).

Among the recent projects that Coop Himmelb(l)au is pursuing throughout the world are the Musée des Confluences in Lyon, France, the House of Music in Aalborg, Denmark, the European Central Bank's new headquarters in Frankfurt am Main, Germany, and the Dalian International Conference Center in China.