World Receivers: Georgiana Houghton - Hilma af Klint - Emma Kunz (Hardcover)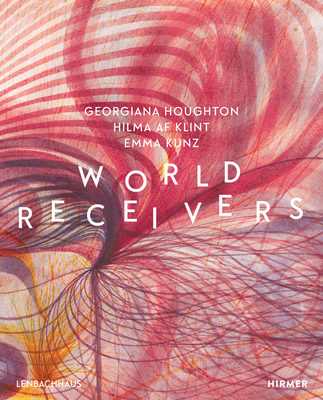 Description
---
Wassily Kandinsky is often recognized as the first artist to paint shapes and colors without regard to visual references in the world. However, abstract paintings were being produced even before Kandinsky's experiments with the form. In the middle of the nineteenth century, in England, Sweden, and Switzerland, respectively, Georgiana Houghton, Hilma af Klint, and Emma Kunz each developed their own abstract pictorial language. Though working completely independently from one another, these three artists shared a desire to make visible the laws of nature, the intellect, and the supernatural. Working within the context of the spiritual movements of their times—Houghton in Spiritism, af Klint in theosophy, and Kunz in naturopathy—they each produced abstract paintings that bore witness to a "mediumistic" praxis. Presenting their works side by side for the first time, World Receivers explores a fascinating and understudied episode of modernism, offering a long-overdue tribute to three expressive women artists.
About the Author
---
Karin Althaus is a curator of nineteenth-century paintings and sculpture at the Lenbachhaus in Munich.

Matthias Mühling is the director of the Städtische Galerie im Lenbachhaus in Munich, Germany.