Heart and Seoul (Paperback)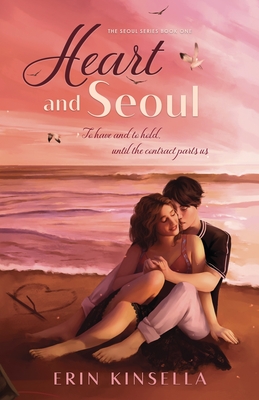 $18.99

Ships from Warehouse, Usually in 1-8 Days
Description
---
She's living her very own K-drama.
Beside herself with excitement, best-selling author Tessa Hale flies to the vibrant city of Seoul, South Korea, where she's meeting the cast and crew of the film adaptation of her book. The thrill shifts to star-struck panic when she discovers the actor cast as the lead is the idol she's been high-key crushing on for years.
The last thing he wants is more real-life drama.
Baek Eun Gi is part of one of the biggest K-pop groups in the business. Music has lost its lustre, and he's hoping a shift in focus will bring back that connection he craves. Although he's estranged from his family, he has his friends, a thriving career, and a healthy respect for the dating restrictions imposed upon him.
Meet cute, scandal...wedding?
When their paths collide in the most unexpected--and embarrassing-- of ways, they try to put it behind them. Too bad there are photos. The music company is irate and offers them a way out of the scandal--a marriage of convenience. Their lives are about to turn upside down, but it just might be the best thing that's ever happened to them.