Graduating from the Electoral College (Hardcover)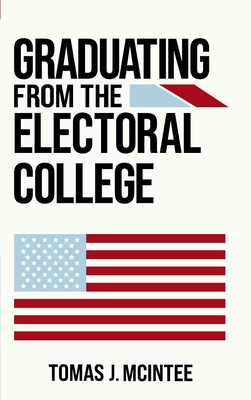 $44.99

Ships from Warehouse, Usually in 1-8 Days
Description
---
It's time to graduate from the Electoral College
This book builds the case against the Electoral College from the perspective of a mathematician, applying a quantitative lens to a systematic and thorough analysis of every presidential election from 1788 to 2020. The motives behind the creation of the Electoral College are examined, along with the motives of those defending the Electoral College and attempts - past and present - to abolish the system. The Electoral College was a last-minute political compromise that, from the very beginning, failed to function as intended, lurching from one disaster or near-disaster to the next.
The author presents concise and incisive arguments against the popular myths that the Electoral College was created to protect the interests of small states, rural voters, and slave-owners; and that it has also failed to protect those interests in practice. Instead of being a deliberative and wise body that presents a barrier against a demagogue gaining power, it is chaotic, sensitive to the impacts of everything from fraud to accidental errors in counting ballots to bad weather. Rather than forcing candidates to appeal to the country as a whole, the Electoral College system favors regionally divisive candidates over unifying candidates with broad national appeal.
This book is accessible to a general audience but still useful for experts, covering the foibles and flaws of the Electoral College and its track record with a balanced combination of rigor and clarity.