Somatic Fanatic: How Training My Nervous System With the World's Master Instructors Helped Me Beat My Midlife Crisis (Hardcover)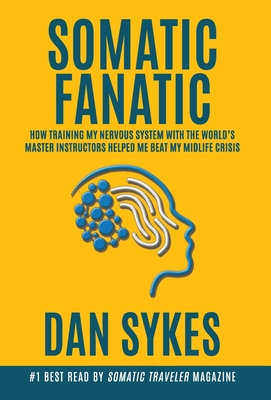 $24.95

Ships from Warehouse, Usually in 1-8 Days
Description
---
By age 40, Dan Sykes seemed to have all the cash and prizes most men want-the beautiful wife, the happy kids, the thriving business-without ever surrendering to a mundane life. That is, until everything unraveled.
After a difficult divorce, Sykes felt old, heavy and not thrilled to embark on bachelor life with a gut-all while his ex-wife raised their three kids next door in their small Maine town. Feeling mentally, physically and emotionally broken, Sykes set out to change his life by finding out who he really was.
After Sykes went to a seminar in Paris, he stumbled into the world of Systema. During a an intense training session (with a grown man shoving wooden sticks into his back), Sykes had an experience that changed his life.
By leaning into his fear of physical pain and intense sensation, Sykes saw that Systema's mindful movement and impact were unlocking his internal cage of tension-a cage he hadn't known about that had been holding him back for decades.
Hungry for more, Sykes traversed the globe to train with masters of somatic arts both ancient and modern. In the process, he discovered that despite Western fitness and lifestyle stereotypes, anybody can become more fit, relaxed and comfortable in their skin-regardless of their age or size.
In Somatic Fanatic, Sykes chronicles his 10-year journey of self-transformation in pursuit of better living through a better-functioning nervous system. His journey shows that a freer and richer life is possible for anyone-and that somatic training has the potential to revolutionize Western conceptions of health and wellness.