Cettia's Light (Paperback)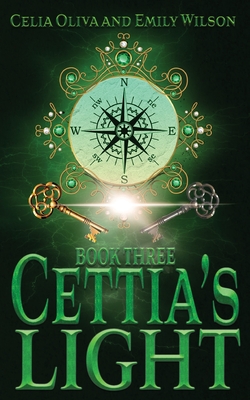 $21.59

Ships from Warehouse, Usually in 1-8 Days
Description
---
For this victory, they'll have to do the unthinkable.
Kato's heart and mission are tested as the Regnum show their true colors, his siblings turn the tables, and someone close to him hides a bitter reality behind an easy smile. His desire to help might just prove to be the thing that does him in, particularly when starts to understand just how bad things really are - both at home, and in Athoze as a whole.
Azrian struggles to find his place when his guiding light disappears and Kato gets pulled in a different direction. The harder he tries to escape the destiny he never asked for, the further he's sucked in, and he's forced to face the fact that there might not be a way out this time when a dangerous trip brings a terrible clarity.
The world shifts to accommodate a war long foretold, and just when they think they've got the upper hand, one final piece of the puzzle snaps into place. With the whole truth finally laid bare, they find themselves facing a heartbreaking decision: stay the course and risk losing it all, or find a way to leave Athoze - and the families they love - behind.