The 100-Year Golfer: 7 Arts for a Lifetime with the Game (Paperback)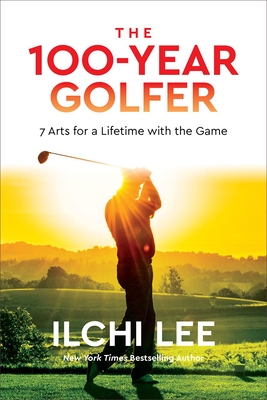 $19.95

Ships from Warehouse, Usually in 1-8 Days
Description
---
The author of the thought-provoking book I've Decided to Live 120 Years and founder of Body & Brain Yoga demonstrates how mind and body training can help you upgrade your game and enjoy a lifetime of golf.

The 100-Year Golfer isn't a systematic introduction to golf or a manual of techniques. There are plenty of those available in print and online. Rather, this is a book for sharing tips that have helped me improve my game and ideas I've gained through my personal golf experience and the Brain Education techniques I've long studied and taught. Instead of writing about golfing skills, I've included methods for training body and mind and enhancing the connection between them for a lifetime of enjoyable golf. In writing this book, I kept in mind serious golfers who consider the sport a tool for lifelong self-discipline, not merely a sport or hobby.

Most golfers have a goal for their number of strokes. If you haven't been golfing for long, you'll probably want to break 100. Depending on your own golf experience, age, and physical condition, you might have different goals, like breaking 90 or 80, becoming a single-digit handicapper, a scratch player, or shooting your age. But have you ever thought about your golfing lifespan? How long do you want to golf, until what age--70, 80, 90, 100 years? I'd like to suggest that you add one more goal to your golfing objectives: playing golf for the rest of your life.

In the past, longevity was a gift bestowed on only a few; now it has become a blessing enjoyed by many. So why can't we play golf to 100 and beyond? Choosing your golf lifespan is far removed from the kind of arrogance that would go against nature or the will of God. Just as we set goals for growth and development in various areas of life and do our best to achieve them, we need to have a proactive attitude toward our golf lifespan.

Of course, choosing our golf lifespan doesn't fully guarantee that we'll stay healthy and be able to golf until that age. But if you proactively manage your body and mind, using your free will and passion--the greatest gifts given to humanity--the probability increases that you'll be able to golf long and in good health.