Christmas delivery ends December 13th
We much appreciate how you've made UPB your holiday shopping destination.
Keep in mind, though, that it can take time for books to arrive at your desired shipping address. Sometimes titles have to cross the country from their warehouse location.
Therefore we recommend that you place your gift orders by December 13th to maximize delivery chances before December 25th.
Not Just in Sickness But Also in Health: Moving Beyond Sickcare to Health Optimization for All (Hardcover)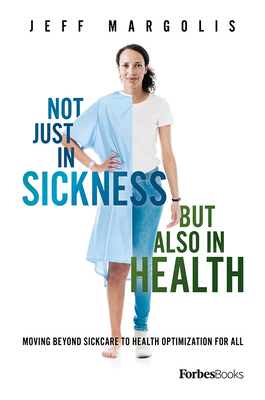 $29.99

Ships from Warehouse, Usually in 1-8 Days
Description
---
MAKE A VOW TO GOOD HEALTH How much time each year do you spend interacting with a doctor? A vast majority of people spend less than 1 percent of their time in clinical interactions. While clinical care is certainly vital, it affects only 30 percent of our overall health status. So, why not do better acknowledging the drivers of the other 70 percent of total health and well-being where we spend 99 percent of our time? We deserve a healthcare system that systematically supports our daily living needs to complement clinical care. Not Just in Sickness ... But Also in Health details how we can create the next generation of benefit plans, including an intelligent ecosystem of personalized resources, capable of supporting how each person can achieve and sustain their optimal health. Drawing on his decades of experience, Margolis explains how existing healthcare industry players, technology companies, and government can enact a systematic consumer-centric approach to move the United States and the world from a system of sickcare to one of health optimization for all.