Health - Wealth: 9 Steps to Financial Recovery (Hardcover)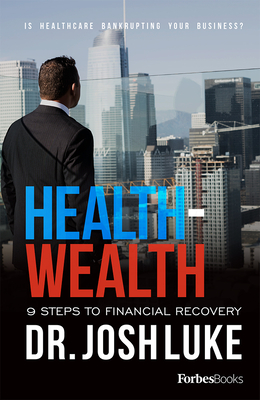 $24.99

Ships from Warehouse, Usually in 1-8 Days
Description
---
America's Healthcare Affordability Authority, Dr. Josh Luke, Is Reviving American Businesses By Sharing Tactics to Reduce Healthcare Spending.
Healthcare is the only uncontrollable cost in your business. Year after year, hyperinflation in healthcare spirals out of control with no end in sight. Until now.
Dr. Josh Luke is a former hospital CEO, industry disruptor, and award-winning healthcare futurist who breaks down America's complex and greed-ridden healthcare delivery system. Health-Wealth: Is Healthcare Bankrupting Your Business is the guide to understanding how your company can provide enhanced, personalized, and specialized healthcare options for your employees, while at the same time reducing overall spending on healthcare. Don't let healthcare bankrupt your business--in Health-Wealth you will be exposed to nine simple, key steps that can transform your company. As a healthcare industry insider, Dr. Luke exposes the under belly of the healthcare delivery system and provides you with tactics that could ultimately save your business from millions of dollars in unnecessary over spending.