The Blacksmith and the Ex-Con: A Gay M/M Cowboy Romance (Paperback)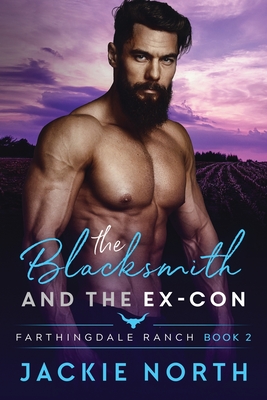 $15.74

Ships from Warehouse, Usually in 1-8 Days
Description
---
"If anybody ever needed him, Ellis did. Ellis was broken. Jasper liked to fix things."
Jasper has the perfect life. He's a blacksmith at a small guest ranch in Wyoming. The last thing he needs is to have that perfect life interrupted by a shifty-eyed ex-con, but the ranch needs the tax benefits the ex-con program will bring.
Traumatized by his time in prison, Ellis can barely speak. He's about to be offered parole. He knows he will hate working on the guest ranch, but what other option does he have?
It's not love at first sight. It's not hate at first sight, either, but something in between.
A gay m/m cowboy romance with age gap, hurt/comfort, opposites attract, forced intimacy, emotional scars, trauma leading to mutism, grumpy/grumpy, and baths. A little sweet, a little steamy, with a guaranteed HEA.