Answering Atheism: How to Made (Paperback)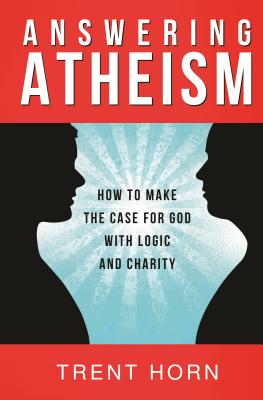 $18.95

Ships from Warehouse, Usually in 1-8 Days
Description
---
Today's New Atheists don't just deny God's existence (as the old atheists did) - they consider it their duty to scorn and ridicule religious belief. We don't need new answers for this aggressive modern strain of unbelief: We need a new approach.
In Answering Atheism, Trent Horn responds with a fresh and useful resource for the God debate, based on reason, common sense, and more importantly, a charitable approach that respects atheists' sincerity and good will, making this book suitable not just for believers but for skeptics and seekers too.
Meticulously researched, and street-tested in Horn's work as a pro-God apologist, it tackles all the major issues of the debate, including:
-Reconciling human evil and suffering with the existence of a loving, all-powerful God
-Whether the empirical sciences have eliminated the need for God, or in fact point to him
-How atheists usually deny moral laws (and thus a moral lawgiver) in theory.
About the Author
---
After his conversion to the Catholic faith, Trent Horn earned a master's degree in theology from Franciscan University of Steubenville, a master's degree in philosophy from Holy Apostles College, and is pursuing a master's degree in bioethics from the University of Mary. As a staff apologist for Catholic Answers, he specializes in teaching Catholics to graciously and persuasively engage those who disagree with them. Trent models that approach each week on the radio program Catholic Answers Live, where he dialogs with atheists, pro-choice advocates, and other non-Catholic callers. Trent is also an adjunct professor of apologetics at Holy Apostles College and the author of seven books, including Answering Atheism, The Case for Catholicism, and Why We're Catholic - Our Reasons for Faith, Hope, and Love.