The Stellenbosch Mafia: Inside the Billionaires' Club (Paperback)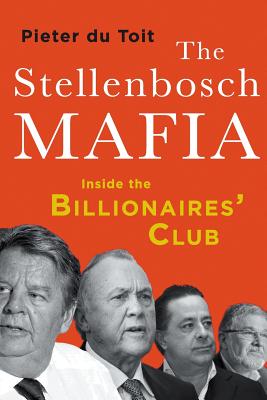 $18.00
Ships from Warehouse, Usually in 1-8 Days
Description
---
'Comrade president, Stellenbosch is a big problem. We know your proximity to Stellenbosch ... we have not elected Stellenbosch here ... we have not elected the Ruperts here.' - Julius Malema addressing President Cyril Ramaphosa in the National Assembly on 22 May 2019
THE BEAUTIFUL TOWN OF STELLENBOSCH, nestled against vineyards and blue mountains that stretch to the sky, lies a short drive from Cape Town. Here, some of South Africa's richest individuals live: all male, most Afrikaans - and all fabulously wealthy.
Julius Malema refers to them scathingly as the 'Stellenbosch Mafia', the very worst example of white monopoly capital. Their critics rail about their influence over the state and the economy. But who are these rich individuals, and what influence do they wield?
Journalist Pieter du Toit explores the roots of Stellenbosch, one of the wealthiest towns in South Africa and arguably the cradle of Afrikanerdom. This is the birthplace of apartheid leaders, intellectuals, newspaper empires and more.
He also closely examines this 'club' of billionaires. Who are they and, crucially, how are they connected? What network of boardroom membership, alliances and family connections exists? Who are the 'old guard' and who are the 'inkommers'?
The Stellenbosch Mafia is the first attempt to not only investigate if this group actually exists, but also to determine whether the town has an excessive influence on South African business and society.