Christmas delivery ends December 13th
We much appreciate how you've made UPB your holiday shopping destination.
Keep in mind, though, that it can take time for books to arrive at your desired shipping address. Sometimes titles have to cross the country from their warehouse location.
Therefore we recommend that you place your gift orders by December 13th to maximize delivery chances before December 25th.
The Politics of Apocalypse: The History and Influence of Christian Zionism (Paperback)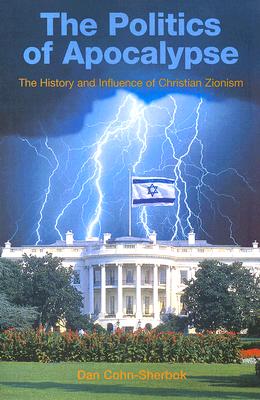 Description
---
In this illuminating book, professor and rabbi Dan Cohn-Sherbok traces the transition of Christian Zionism from Puritan times to the present, examining the ever increasing role of Armageddon in its belief structure and studying its deep-rooted sway on both the Middle East peace process and the American political system. Covering Hal Lindsey's books and his invitations to White House Seminars, Cohn-Sherbok inspects the growth of the movement and its quintessential role as a political lobbying force.