What Is Discourse Analysis? (What Is?' Research Methods) (Paperback)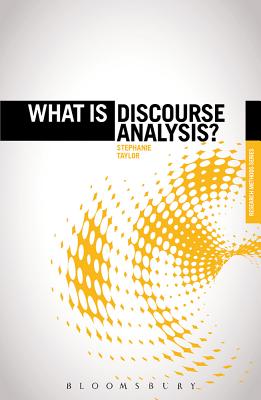 $42.84

Ships from Warehouse, Usually in 1-8 Days
Description
---
What is Discourse Analysis? is an accessible introduction to an empirical research approach which is widely used in the social sciences and related disciplines.

This book explores the idea of how meaning is socially constructed and how 'talk' and text can be interpreted. The challenges of discourse analysis are outlined as well as helpful ways to approach them - from finding the right starting point, processing and interpreting data through to building an argument.

Discourse analysts work with language data, including talk, documents and broadcast material. Researchers in different traditions study interactions and social practices, meaning-making and larger meaning systems, and contests and conflicts around collective identities, social norms and subjectification.

What is Discourse Analysis? addresses new researchers and other academics interested in language and its associated practices. The book outlines the history of discourse analysis, its key concepts and theorists and its uses and challenges. Discussions of published studies illustrate the use of the approach to investigate a range of research topics, such as gender, health and national identities. The book also addresses the practical aspects of discourse analysis, providing clear guidance on data collection and data processing, including transcription and selection.

Covering important topics, What is Discourse Analysis? draws from recent articles to show how discourse analysis works in action. Common questions about discourse analysis are presented in a lively and accessible Q&A format. This book will be an essential resource for all researchers working with discourse analysis.
About the Author
---
Stephanie Taylor is Senior Lecturer in Psychology in the Faculty of Social Sciences at the Open Unviersity. In her current post she has produced and presented popular undergraduate and postgraduate modules on social sciences, social psychology and research methods, including ethnography and discourse analysis. Her own research, on identity and processes of identification and subjectification, is interdisciplinary, with a strong focus on methodology. Her most recent books are Narratives of Identity and Place (2009) and the two introductory texts Making Social Lives and Exploring Social Lives, co-edited with S.Hinchliffe, J.Clarke and S. Bromley (2009).