New Beginnings for the Surplus Girls (Paperback)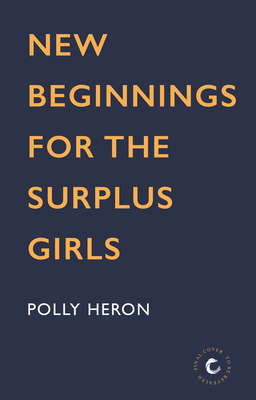 Other Books in Series
This is book number 4 in the Surplus Girls series.
Description
---
Manchester, 1923: Jess Mason is determined to make her own way in the world.

When a misunderstanding on a job application means she's appointed manager for Holly Lodge, a home for old soldiers, she must convince the owner that she can run things just as well as any man - if not better.

Tom Watson has not been the same since the war. Traumatized by his experiences on the battlefield, he has vowed to himself that he must go through life alone. But when he takes on the job to renovate Holly Lodge and meets Jess, all the walls he built around himself start to come crumbling down.

As challenges arise in the opening of the new soldiers' home, Jess must fight tooth and nail to hold on to her precious new role. And as her and Tom grow closer, she can't help but wonder if there is room in her life for both love and the career she's always dreamt of.
About the Author
---
Polly Heron has worked as a librarian specializing in work with schools and children, an infant teacher, a caretaker and a cook. She lives in Llandudno in North Wales with her husband and two rescue cats, but her writing is inspired by her Mancunian roots. She enjoys reading, gardening, needlework and cooking and she loves living by the sea.