Raised-Bed Gardening for Beginners: Everything You Need to Know to Start and Sustain a Thriving Garden (MP3 CD)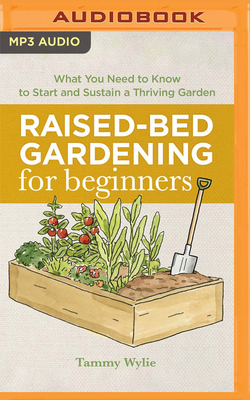 Description
---
Learn all about raised beds - and up your gardening game.
Worried about space? Interested in bigger and better yields? Raised-Bed Gardening for Beginners shows you all the amazing advantages of raised-bed gardens - and how easy creating them can be.
A complete primer for fresh and experienced planters alike, this book contains everything you need to know to start a happy and healthy raised-bed garden. Learn to build your bed, select the right plants, and so much more. Simple guides will have even the greenest gardeners serving up freshly picked vegetables in no time.
Raised-Bed Gardening for Beginners includes:
Raised-bed gardening 101 - From constructing a planting box to mixing and maintaining soil, step-by-step instructions make getting started easy.
From greenhouse to green thumb - Help your garden thrive with detailed suggestions for crop rotation, partner planting, and seed starting.
Perfect picks - Full profiles - plus growing and harvesting tips - for 30 popular and beginner-friendly plants make choosing the right ones for your garden a cinch.
Take your gardening to the next level with Raised-Bed Gardening for Beginners.