White Collar: The American Middle Classes - The Classic Sociological Study of the Office Worker and the Bureaucracies (Paperback)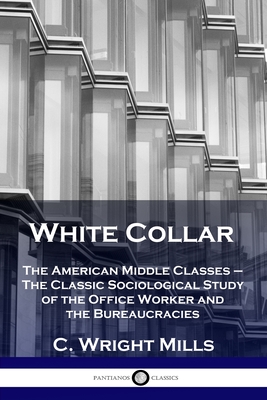 $16.23

Ships from Warehouse, Usually in 1-8 Days
Description
---
C. Wright Mills' incisive analysis of the American white-collar worker is a classic of sociology, the author's ideas and terms making a lasting effect on sociological enquiry and popular consciousness.
Writing in 1950, most of Mills' study concerns the first half of the 20th century; the trends underpinning a change in workplace culture, such as increasing urban populations and workers in the services industry. This new class of worker was invariably based in some form of office, wearing formal white buttoned shirts - hence, white-collar workers. The culture and behaviors of these workers are described, how many are part of an expanding bureaucracy, and have new standards of prestige and consumption.
For the first time, phenomena such as the career woman and the worker employed chiefly for charisma or personality is observed. While previously a rare curiosity, both sexes striving for success and recognition in urban careers underpins the overall culture. Mills also contrasts white-collar culture as consisting mostly of mental rather than physical labor. The sector in general is shown as reluctant to unionize; partly this is due to unions being unavailable, and partly it is a sense held by white-collar workers that their life situation differs from factory or other manual labor.