Arnold Schoenberg (Paperback)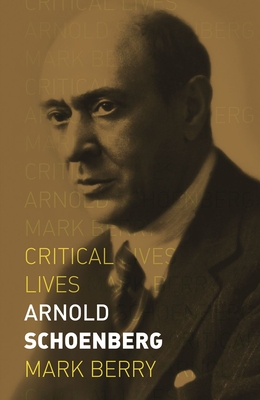 Description
---
The most radical and divisive composer of the twentieth century, Arnold Schoenberg remains a hero to many, and a villain to many others. In this refreshingly balanced biography, Mark Berry tells the story of Schoenberg's remarkable life and work, situating his tale within the wider symphony of nineteenth- and twentieth-century history.

Born in the Jewish quarter of his beloved Vienna, Schoenberg left Austria for his early career in Berlin as a leading light of Weimar culture, before being forced to flee in the dead of night from Hitler's Third Reich. He found himself in the United States, settling in Los Angeles, where he would inspire composers from George Gershwin to John Cage. Introducing all of Schoenberg's major musical works, from his very first compositions, such as the String Quartet in D Major, to his invention of the twelve-tone method, Berry explores how Schoenberg's revolutionary approach to musical composition incorporated Wagnerian late Romanticism and the brave new worlds of atonality and serialism. Essential reading for anyone interested in the music and history of the twentieth century, this book makes clear Schoenberg changed the history of music forever.
About the Author
---
Mark Berry is a reader in music history at Royal Holloway, University of London. He is the author of Treacherous Bonds and Laughing Fire: Politics and Religion in Wagner's "Ring" and After Wagner: Histories of Modernist Music Drama from "Parsifal" to Nono. He also regularly reviews concert and opera performances for his popular blog, Boulezian.
Praise For…
---
"A superb piece of writing: informative, engaging, and compact. It wears its considerable research with a winning lightness of touch. The best introduction to the composer."
— Thomas Hyde, composer and lecturer in music at Worcester College, University of Oxford