Radio: Making Waves in Sound (Hardcover)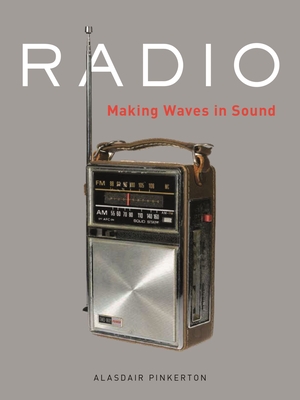 Description
---
Radio is a medium of seemingly endless contradictions. Now in its third century of existence, the technology still seems startlingly modern; despite frequent predictions of its demise, radio continues to evolve and flourish in the age of the internet and social media. This book explores the history of the radio, describing its technological, political, and social evolution, and how it emerged from Victorian experimental laboratories to become a near-ubiquitous presence in our lives.

Alasdair Pinkerton's story is shaped by radio's multiple characters and characteristics—radio waves occur in nature, for instance, but have also been harnessed and molded by human beings to bridge oceans and reconfigure our experience of space and time. Published in association with the Science Museum, London, Radio is an informative and thought-provoking book for all enthusiasts of an old technology that still has the capacity to enthuse, entertain, entice, and enrage today.
About the Author
---
Alasdair Pinkerton is a reader in geopolitics at Royal Holloway, University of London. He is an avid radio listener and has battled to detect shortwave signals from around the world.
Praise For…
---
"Radio is wonderful: deeply researched, richly kaleidoscopic, beautifully written. Although Pinkerton has big themes to explore—radio's technical origins, its sometimes contradictory cultural impacts, its extraordinary role in building communities, nations, and empires—he embraces all this without ever losing sight of the deeply human nature of his subject: the people who have made radio what it is, and the complex ways in which the global presence of this extraordinary medium shapes our daily lived experience. The result is both immensely fascinating and vitally important."
— David Hendy, author of "Noise: A Human History of Sound and Listening"