Corridors: Passages of Modernity (Hardcover)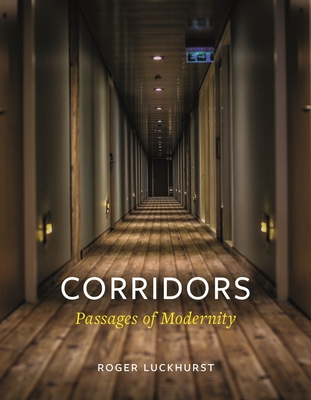 Description
---
We spend our lives moving through passages, hallways, corridors, and gangways, yet these channeling spaces do not feature in architectural histories, monographs, or guidebooks. They are overlooked, undervalued, and unregarded, seen as unlovely parts of a building's infrastructure rather than architecture.

This book is the first definitive history of the corridor, from its origins in country houses and utopian communities in the seventeenth and eighteenth centuries, through reformist Victorian prisons, hospitals, and asylums, to the "corridors of power," bureaucratic labyrinths, and housing estates of the twentieth century. Taking in a wide range of sources, from architectural history to fiction, film, and TV, Corridors explores how the corridor went from a utopian ideal to a place of unease: the archetypal stuff of nightmares.
About the Author
---
Roger Luckhurst lives in a postwar utopian social housing estate in inner London and teaches at Birkbeck, University of London, where he is professor of modern literature in the School of Arts. He is the author of Zombies, also published by Reaktion Books, and wrote the British Film Institute Classics books on Alien and The Shining.
Praise For…
---
"One of the great writers on Horror and Pulp trains his attention onto the history of modern architecture, reading it through one motif—the passageway and corridor, revealing the simple conduit as something alternately punitive and utopian, idealistic and functional. The results serve as a pathway through the mundane reality and extraordinary potential of the cities we live in. Your local mall will never feel the same again."
— Owen Hatherley, author of "Militant Modernism," "The Chaplin Machine: Slapstick, Fordism and the Communist Avant-Garde," and "The Ministry of Nostalgia"
"What a work of imaginative re-engineering! Luckhurst—always learned, but always witty too—journeys through architecture, philosophy, social thought, and radical history to show that corridors, as much as they have been associated with dread and numbing conformity, have also been sites of utopian dreaming, celebrated as engines of collectivity and social exchange, heralded as pathways to marvelous modernity."
— Sukhdev Sandhu, author of "Night Haunts: A Journey through the London Night"