Sherlock Holmes: The Hero With a Thousand Faces - Volume 1 (Paperback)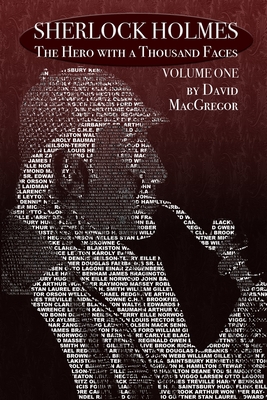 $22.04

Ships from Warehouse, Usually in 1-8 Days
Description
---
Sherlock Holmes: The Hero With a Thousand Faces ambitiously takes on the task of explaining the continued popularity of Arthur Conan Doyle's famous detective over the course of three centuries. In plays, films, TV shows, and other media, one generation after another has reimagined Holmes as a romantic hero, action hero, gentleman hero, recovering drug addict, weeping social crusader, high-functioning sociopath, and so on. In essence, Sherlock Holmes has become the blank slate upon which we write the heroic formula that best suits our time and place.
Volume One looks at the social and cultural environment in which Sherlock Holmes came to fame. Victorian novelists like Anthony Trollope and William Thackeray had pointedly written "novels without a hero," because in their minds any well-ordered and well-mannered society would have no need for heroes or heroic behavior. Unfortunately, this was at odds with a reality in which criminals like Jack the Ripper stalked the streets and people didn't trust the police, who were generally regarded as corrupt and incompetent.
Into this gap stepped the world's first consulting detective, an amateur reasoner of some repute by the name of Sherlock Holmes, who shot to fame in the pages of The Strand Magazine in 1891. When Conan Doyle proceeded to kill Holmes off in 1893, it was American playwright, director, and actor William Gillette who brought the character back to life in his 1899 play Sherlock Holmes, creating a sensation on both sides of the Atlantic with his romantic version of Holmes, and cementing his place as the definitive Sherlock Holmes until the late 1930s.
By that point, Sherlock Holmes had developed a cult following who facetiously maintained that Holmes was a real person, formed clubs like The Baker Street Irregulars, and introduced the idea of cosplay to the embryonic world of fandom. These well-educated fanboys subsequently became the self-assigned protectors of Sherlock Holmes, anxious that their version of the character not be besmirched or defamed in any way.
In spite of this, there was considerable besmirching and defaming to be seen in the early silent films featuring Sherlock Holmes, which effectively turned him into an action hero due to the lack of sound. When sound films took the industry by storm in the late 1920s, there were a numbers of pretenders who reached for the Sherlock Holmes crown, including Clive Brook, Reginald Owen, and Raymond Massey, but it took more than a decade before a new definitive Sherlock Holmes would be crowned in 1939 in the person of Basil Rathbone.