Transgender Employees in the Workplace: A Guide for Employers (Paperback)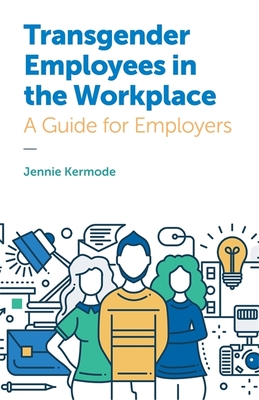 Description
---
Respect and understanding between colleagues is essential in any healthy, productive, equal-opportunities workplace. But as an employer, are you aware of the specific needs of transgender employees and applicants?
This concise volume is the essential introduction for any employer on how to work effectively and respectfully with transgender employees, without asking the employee inappropriate or personal questions. In simple terms, it explains what it means to be transgender, the common challenges transgender people experience, and how you can best support transgender employees in their roles, and in their relationships with colleagues and clients. The book clarifies employers' legal responsibilities towards employees, offers practical solutions to bullying, and provides information on health and safety as well as medical issues such as surgeries and hormone therapy. The glossary of terms elucidates the finer points, such as the correct language to use with the employee, and the crucial differences between transgender identities, including gender variant and non-binary. By improving professional relationships company-wide and promoting your employees' wellbeing, this book will ultimately assist you in building a happier and higher-performing work force.
About the Author
---
Jennie Kermode MA (hons) MRes is Chair of Trans Media Watch, a charity promoting positive media representations of the transgender community. She has written for The Independent, The New Statesman, Pink News and New Internationalist.