Günter Grass (Critical Lives) (Paperback)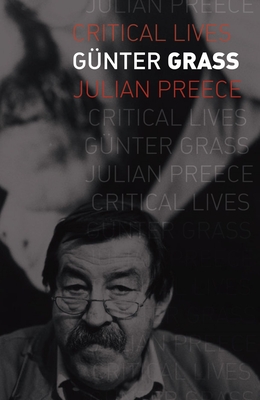 Description
---
Günter Grass was Germany's foremost writer for more than half a century, and his books were and remain best-sellers across the world. The Tin Drum was made into an Oscar-winning film in 1979, and the memoir Peeling the Onion astounded readers by revealing Grass had been drafted into the military wing of the SS, a ruthless component of the Nazi war machine, in the closing months of World War II. Grass also wrote memorably about the German student movement, feminism, and German reunification, and was a key influence on magical realist authors such as Gabriel García Márquez and Salman Rushdie, as well as on the popular novelist John Irving.

Günter Grass is the first biography in English of this Nobel Prize–winning writer. Julian Preece introduces both Grass's key works and political activities, chronicling his interaction with major figures from literary and public life like holocaust poet Paul Celan, Chancellor Helmut Kohl, and cofounder of the Red Army Faction Ulrike Meinhof. From Grass's campaigning as a citizen for the anti-Nazi resistor and Social Democrat leader Willy Brandt to his more recent invectives against free-market capitalism, Preece places Grass's fiction and public work in the context of Cold War European politics and post-unification Germany, painting an indelible portrait of a writer who reinvented the postwar German novel and redefined the role of literary commitment.
About the Author
---
Julian Preece is professor of German studies at Swansea University. He has written for the Guardian, Literary Review, and Times Literary Supplement. He is the author or editor of many books, including The Life and Work of Günter Grass: Literature, History, Politics and Baader-Meinhof and the Novel: Narratives of the Nation, Fantasies of the Revolution.
Praise For…
---
"An ambitious, brief study which charts the life together with reference to the work. We learn of Grass's early training as a stonemason and sculptor, and how his adored mother Helene, a Catholic Cassubian, encouraged his reading. His father was Lutheran, and that mixed heritage, Preece contends, influenced the range of Grass's fictional characters. Preece makes several references to his subject's defining love of food and sex. But it is the wealth of political material, much of it involving Grass's relationship with the former German chancellor Willy Brandt, Grass's political ambitions and hunger for publicity, which dominate the narrative. Politics soon emerges as the major theme; that and Grass's divided personality as a polemical artist with political aspirations. . . . The general reader will find this quasi-conversational analysis a useful introduction to one of world literature's most exciting writers."