Aromatherapy: A Beginner's Guide to Creating Homemade Aromatherapy Oils (Essential Aromatherapy & Oil Guide for Health, Happiness an (Paperback)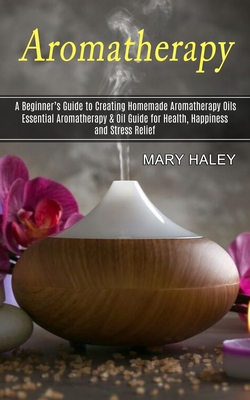 $19.95

Ships from Warehouse, Usually in 1-8 Days
Description
---
Nature has bestowed the human race with a number of different blessings which are beyond the scope of being countable. The potential of utilization of these blessings depends upon the intensive research and rigorous efforts to discover these blessings and make use of these as much as possible. One of these blessings includes the different essential oils which can be obtained from different plants and a number of their parts. Using these essential oils one of the branches of therapeutics is named as aromatherapy.
Here is a preview of what you'll learn...
- What is aromatherapy?
- What are essential oils?
- Extraction of essential oils
- Benefits of aromatherapy and essential oils
- Precautions in aromatherapy
- Commonly used essential oils and their benefits
- Essential oils for natural medicine
- Essential oils for beauty
- Much, much more
Appropriate application of essential oils and aromatherapy can go a long way towards dealing with medical and emotional issues. However, the application is not as simple as just dropping oils on your skin and waiting for better health, and that is why it is necessary to have the right knowledge before doing anything in order to not cause more harm than good.