Before you order…
We're glad to continue serving customers, even though our former store front has closed, and we operate this web store under reduced services.
Click here or scroll to the bottom to review limits placed on orders. .
Epidemics and Society: From the Black Death to the Present (MP3 CD)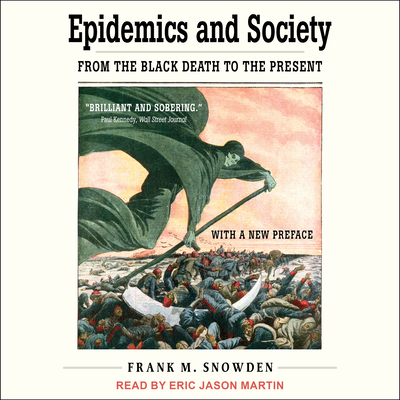 Sorry, Not Available through UPB
Description
---
A brilliant and sobering (Paul Kennedy, Wall Street Journal) look at the history and human costs of pandemic outbreaks As seen on 60 Minutes The World Economic Forum #1 book to read for context on the coronavirus outbreak This sweeping exploration of the impact of epidemic diseases looks at how mass infectious outbreaks have shaped society, from the Black Death to today, and in a new preface addresses the global threat of COVID-19. In a clear and accessible style, Frank M. Snowden reveals the ways that diseases have not only influenced medical science and public health, but also transformed the arts, religion, intellectual history, and warfare. A multidisciplinary and comparative investigation of the medical and social history of the major epidemics, this volume touches on themes such as the evolution of medical therapy, plague literature, poverty, the environment, and mass hysteria. In addition to providing historical perspective on diseases such as smallpox, cholera, and tuberculosis, Snowden examines the fallout from recent epidemics such as HIV/AIDS, SARS, and Ebola and the question of the world's preparedness for the next generation of diseases.