Before you order…
We're glad to continue serving customers, even though our former store front has closed, and we operate this web store under reduced services.
Click here or scroll to the bottom to review limits placed on orders. .
I'm Allergic to Stupidity, I Break Out in Sarcasm: A Snarky Coloring Book for Adults: 51 Funny & Sarcastic Colouring Pages for Stress Relief & Relaxat (Paperback)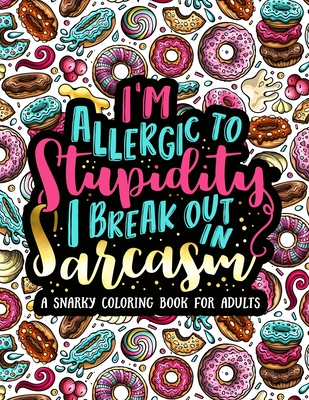 Sorry, Not Available through UPB
Description
---
Combine anger and negativity, add a cup of sarcasm, a dash of passive aggressiveness, and a sprinkle of sass. Let this simmer on low, deep in your brain, for 20 minutes (or until it glows bright red). Your SNARK is now ready. As with revenge, this dish is best served cold. Popular recipients of this dish include: your boss, your mother in law, your ex, and of course, any telephone customer service representative.
Happy Coloring? Meh.