The Case of the Murderous Dr. Cream: The Hunt for a Victorian Era Serial Killer (MP3 CD)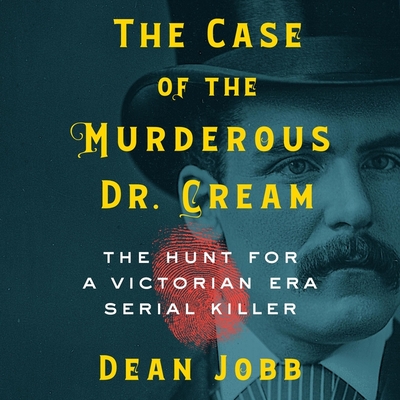 Description
---
A tour de force of storytelling. One of the best books I've read this year. Dean Jobb breathes new life into Cream's victims--who they were, where and how they lived--all the while blending in thorny issues of policing, of the fictional detectives being created, of the other serial killers on the loose. This book is both chilling and thrilling. --Louise Penny, #1 New York Times bestselling author of the Chief Inspector Gamache series When a doctor does go wrong he is the first of criminals, Sherlock Holmes observed during one of his most baffling investigations. He has nerve and he has knowledge. In the span of fifteen years, Dr. Thomas Neill Cream murdered as many as ten people in the United States, Britain, and Canada, a death toll with almost no precedent. Poison was his weapon of choice. Largely forgotten today, this villain was as brazen as the notorious Jack the Ripper. Structured around the doctor's London murder trial in 1892, when he was finally brought to justice, The Case of the Murderous Dr. Cream exposes the blind trust given to medical practitioners, as well as the flawed detection methods, bungled investigations, corrupt officials, and stifling morality of Victorian society that allowed Dr. Cream to prey on vulnerable and desperate women, many of whom had turned to him for medical help. Dean Jobb transports readers to the late nineteenth century as Scotland Yard traces Dr. Cream's life through Canada and Chicago and finally to London, where new investigative tools called forensics were just coming into use, even as most police departments still scoffed at using science to solve crimes. But then, most investigators could hardly imagine that serial killers existed--the term was unknown. As the Chicago Tribune wrote, Dr. Cream's crimes marked the emergence of a new breed of killer: one who operated without motive or remorse, who murdered simply for the sake of murder. For fans of Erik Larson's The Devil in the White City, all things Sherlock Holmes, or the podcast My Favorite Murder, The Case of the Murderous Dr. Cream is an unforgettable true crime story a master of the genre.
UPB open Tuesday through Friday 1PM - 6PM, Saturday Noon - 5pm
2430 Bancroft Way
The store known for serving pure brain food has returned to our old digs for a few months to sell down inventory and bid fare thee well to our decades of in-store customers.
Days and hours subject to change.
Note: This site lists what's available for special order from Ingram Content Group.
Visit our pages at Alibris or Biblio to survey in-store stock priced above $19.95.
Discount applies only to in-store purchases.
Cafe Ohlone
Once hosted by UPB, Cafe Ohlone now serves guests outside the Hearst Museum of Anthropology on the Cal campus.
Savor the foods which characterized east bay cuisine for thousands of years, before European contact. Brought to you by Mak'amham.