Christmas delivery ends December 13th
We much appreciate how you've made UPB your holiday shopping destination.
Keep in mind, though, that it can take time for books to arrive at your desired shipping address. Sometimes titles have to cross the country from their warehouse location.
Therefore we recommend that you place your gift orders by December 13th to maximize delivery chances before December 25th.
sour cream and vinegar: when milk and honey are not enough (Paperback)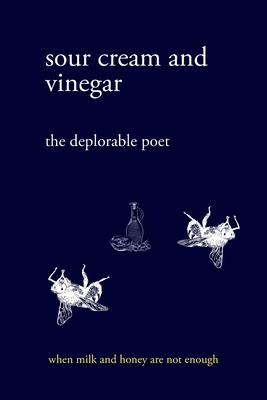 Description
---
sour cream and vinegar is a collection of poems that take confessionalism into an unorthodox literary marriage with imagism. the deplorable poet brings a unique poetic format that allows the reader to set their own rhythm while being engaged with each poem. Realism takes the threshold over idealism, which in return unmasks the fa ade of "milk and honey," and allows the audience to accept that, at times, life is truly more like "sour cream and vinegar."