Role of Competency Mapping in Talent Management (Paperback)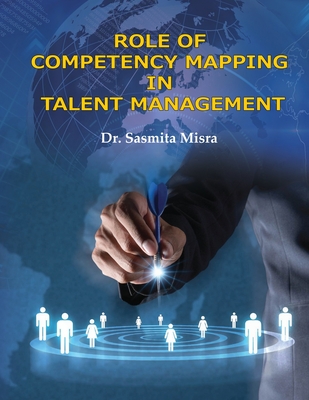 $25.00

Ships from Warehouse, Usually in 1-8 Days
Description
---
This Book consists of six chapters:
Chapter I presents the overview of the study, relevance, objectives and methodology adopted to conduct it.
Competency mapping can play a significant role in recruiting and retaining people as it gives a more accurate analysis of the job requirements, the candidate's capability, of the difference between the two, and the development and training needs to bridge the gaps. As far as meeting an individual's career aspirations are concerned, once the organization gives an employee the perspective of what is required from him to reach a particular position, it drives him to develop the competencies for the same. The author presents the relevance of the study and the research methodology adopted to draw out conclusions on the effective competencies required by professionals for managing Talent in their organization.
Chapter II discusses the theoretical framework and review of literature is related to competency mapping, talent management, performance management and employee engagement has been undertaken to develop a perspective for the research undertaken and find out the gaps in the literature.
Chapter III presents the profile of various Indian Information Technology (IT) firms.
Chapter IV deals with talent management practices in the IT firms.
Chapter V analyses the perceptions of the HR personnel and engineers on talent management practices and interpretation of the data collected.
For the purpose of data analysis, the total questionnaire was divided into three clusters (construct variables)
The clusters (construct variables) were:
-Competencies and tools for measuring competency mapping
-Role of Competency mapping on talent management practices
-Impact of talent management practices on employee engagement practices
First part was analysis of the response on the perception of HR managers as well as software engineers on the role of competency by doing cross tabulation of HR managers and technical persons.
The second part of the analysis was based on factor analysis conducted on the part B of the questionnaire which dealt with the role of competency mapping on the talent management practices.
The third part of the analysis is based on the regression analysis of various competencies on talent management practices.
The last part is based on cross tab for understanding role of talent management on various employee engagement practices.
Chapter VI The last chapter recapitulates the findings and the scope for future research.