Christmas delivery ends December 13th
We much appreciate how you've made UPB your holiday shopping destination.
Keep in mind, though, that it can take time for books to arrive at your desired shipping address. Sometimes titles have to cross the country from their warehouse location.
Therefore we recommend that you place your gift orders by December 13th to maximize delivery chances before December 25th.
The Division of Light and Power (Paperback)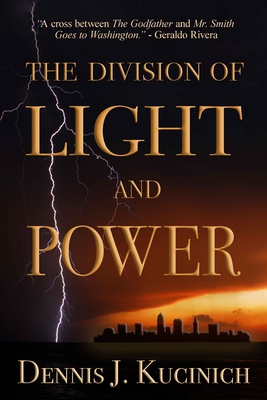 $34.99

Ships from Warehouse, Usually in 1-8 Days
Description
---
Private, investor-owned utilities in Texas, Ohio, California, Illinois and elsewhere are crushing consumers with sky-high rates, price gouging and criminal behavior.
The Division of Light and Power is the thoroughly documented, true story of one courageous American mayor who fought, and beat, a utility monopoly in an epic battle which involved corporate espionage and sabotage, bank co-conspirators, extortion, political corruption, organized crime, mob-directed assassination attempts, congressional investigations, and media cover-ups.
The "powers that be" tried to buy him, and when he couldn't be bought, they tried to kill him. When that failed, the utility's bank gave him a choice: Privatize the city's electric system or the city would be thrown into default. The mayor said "no" to extortion, never gave in and saved over a billion dollars in assets for his city and its people.
Meet Mayor Dennis Kucinich of Cleveland, who fought to give power to the people. Battling his way up from the streets of the city, he and his family lived in twenty-one different places by the time he was seventeen, including a couple of cars. By the age of thirty-one, as America's youngest big-city mayor, his stand to protect Cleveland's Muny Light against a utility monopoly and its banking partner drew international attention and praise as "The outstanding public official in America," an award presented by Bob Hope.
This is Mayor Dennis Kucinich's story, but if you want to know why your utility rates are so high, it may be your city's story, too.