The Future is Autonomous (Large Print / Paperback)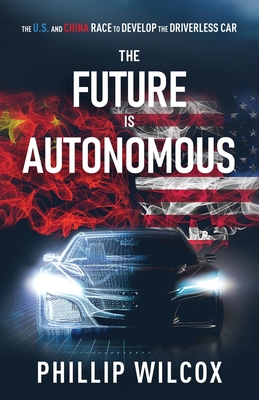 $19.99

Ships from Warehouse, Usually in 1-8 Days
Description
---
Phillip Wilcox has devoted his professional life to analyzing the economic, political, and security dynamics between the U.S. and China. He received his M.A. in International Relations from the University of Southern California and his B.A. in Government and English from Georgetown University.
He was inspired to write The Future is Autonomous: The U.S. and China Race to Develop the Driverless Car after an accident in 2012 left him legally blind. After the accident, he became passionate about autonomous vehicles and their potential. He advocates for autonomous technology to make transportation better and safer.
When he is not writing or speaking on issues related to autonomous vehicles, Phillip loves to study Mandarin Chinese and is a Washington, D.C. sports fan.
For more information you can connect with Phillip on LinkedIn at www.linkedin.com/in/phillip-wilcox
Who will win the race to develop the autonomous vehicle?
Making predictions about technology, particularly technology as revolutionary as the autonomous vehicle, can be challenging. The Future is Autonomous: The U.S. and China Race to Develop the Driverless Car explores a number of key factors that will decide who will emerge victorious. In this book you will learn about:
The major technological difficulties that must be overcome for a self-driving car to drive safely.
The innovative companies that are creating new business models to commercialize autonomous vehicles.
The political hurdles that both the U.S. and China must face to establish a common set of standards for autonomous vehicles both domestically and globally.
And so much more
This book is a must read for anyone interested in the future of the automotive industry, cutting-edge technology, and keen political analysis. There is little doubt that whoever wins the race to develop the autonomous vehicle will have substantial influence in the industry for decades. No matter which superpower comes out on top, the biggest winner of all will be the consumer.