Christmas delivery ends December 13th
We much appreciate how you've made UPB your holiday shopping destination.
Keep in mind, though, that it can take time for books to arrive at your desired shipping address. Sometimes titles have to cross the country from their warehouse location.
Therefore we recommend that you place your gift orders by December 13th to maximize delivery chances before December 25th.
COVID Operation: What Happened, Why It Happened, and What's Next (Paperback)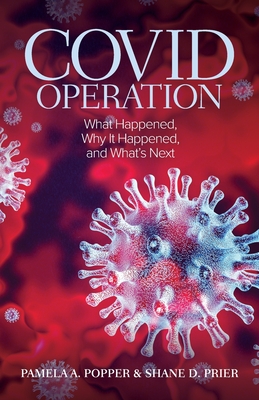 $25.99

Ships from Warehouse, Usually in 1-8 Days
Description
---
COVID Operation is the story of how the COVID-19 Hoax began, who the major players are, and how the plan was executed. It's a disturbing account of how easy it is to take control of people who assume that they will continue to enjoy freedom without holding government, the media, and many others accountable.
The most consequential thing to happen in the world since World War II, this event has been perpetrated by a wide network of enemies of the people who have managed to disguise themselves as public servants, health professionals, and founders and heads of global non-profits. They are everywhere, they are incredibly rich, they are powerful, and they are intent on getting their way.
With knowledge comes power, and our hope is that the information in this book will motivate masses of people to reject what is often referred to as "the new normal," to do whatever is required to take back their lives, and to ensure that future generations will live free.