Christmas delivery ends December 13th
We much appreciate how you've made UPB your holiday shopping destination.
Keep in mind, though, that it can take time for books to arrive at your desired shipping address. Sometimes titles have to cross the country from their warehouse location.
Therefore we recommend that you place your gift orders by December 13th to maximize delivery chances before December 25th.
The New Negro: An Interpretation (Paperback)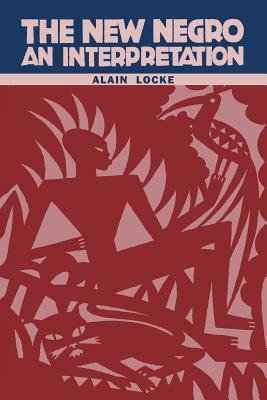 Description
---
2015 Reprint of 1925 Edition. Full facsimile of the original edition. Not reproduced with Optical Recognition Software. Alain Locke is the acknowledged father of the Harlem Renaissance. A highly educated man and the first African to be awarded a Rhodes Scholarship, Locke served as the bridge between a burgeoning literary expression centered in Harlem and the mainstay literary world. Published in 1925, the "New Negro" is combines an anthology of poems, stories and essays by black luminaries of the period, along with new essays by prominent scholars and specialists. "The New Negro" was a symbol of the literary fruit of the great migration of blacks from the rural south to the urban North. Locke was certain that Harlem was fast becoming a new mecca of black artistry and one of the world's cultural capitals. Contents: 1, Negro renaissance: New Negro / A. Locke. -- Negro art and America / Albert C. Barnes. -- Negro in American literature / William Stanley Braithwaite. -- Negro youth speaks / A. Locke. Fiction: City of refuge; Vestiges / Rudolph Fisher. Fog / John Matheus. Carma, from Cane; Fern, from Cane / Jean Toomer. Spunk / Zora Neale Hurston. Sahdju / Bruce Nugent. Palm porch / Eric Walrond. Poetry / by Countee Cullen, Claude McKay, Jean Toomer, James Weldon Johnson, Langston Hughes, Georgia Douglas Johnson, Anne Spencer, Angelina Grimke, Lewis Alexander. Drama: Drama of Negro life / Montgomery Gregory. Gift of laughter / Jessie Fauset. Compromise (a folk tale) / Willis Richardson. Music: Negro spirituals / A. Locke. Negro dancers / Claude McKay. Jazz at home / J.A. Rogers. Jazzonia; Nude young dancer / Langston Hughes. Negro digs up his past / Arthur A. Schomburg. American Negro folk literature / Arthur huff Fauset. T'appin / told by Cugo Lewis. B'rer Rabbit fools Buzzard. Heritage / Countee Cullen. Legacy of the ancestral arts / A. Locke. pt. 2., New Negro in a New World: Negro pioneers / Paul U. Kellogg. -- New frontage on American life / Charles S. Johnson. -- New scene: Harlem, the culture capital / James Weldon Johnson. Howard, the National Negro University / Kelly Miller. Hampton-Tuskegee, missioners of the mass / Robert R. Moton. Durham, capital of the Black middle class / E. Franklin Frazier. Gift of the Black Tropics / W.A. Domingo. -- Negro and the American tradition: Negro's Americanism / Melville J. Herskovits. Paradox of color / Walter White. Task of Negro womanhood / Elise Johnson McDougald. -- Worlds of color: Negro mind reaches out / W.E.B. DuBois. -- Bibliography: Who's who of the contributors. Selected list of Negro Americana and Africana. Negro in literature. Negro drama. Negro music. Negro folk lore. Negro race problem.