My Victorians: Lost in the Nineteenth Century (Paperback)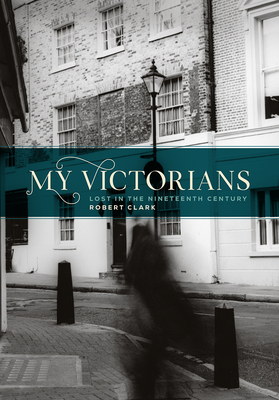 Description
---
My Victorians is a hybrid in both form and content, part memoir/extended lyric essay but also a work of biography, photography, and cultural, literary, and art history. This is a travelogue of writer Robert Clark's attempt to work through a sudden and inexplicable five-year-long obsession focused on Victorian novelists, artists, architecture, and critics. He wends his way through England and Scotland, meticulously tracking down the haunts of Charles Dickens, George Gissing, John Millais, the Bloomsbury Group, and others, and documenting everything in ghostly photographs as he goes.

As Clark delves deeper into the Victorian world, he wonders: What can its artists offer a twenty-first century writer by way of insight into his own life and work? His obsession with Victoriana bleeds into all aspects of his life, even the seemingly incongruous world of online dating. My Victorians is in the spirit of Geoff Dyer's Out of Sheer Rage and Rebecca Mead's My Life in Middlemarch. This book considers what happens when heartbreak, eros, faith, and doubt drive us to take refuge in the past.
About the Author
---
Robert Clark is the author of five books of nonfiction and five novels, most recently the nonfiction book Dark Water: Flood and Redemption in the City of Masterpieces. He lives in New York City.