Read It Again!: Revisiting Shared Reading (Paperback)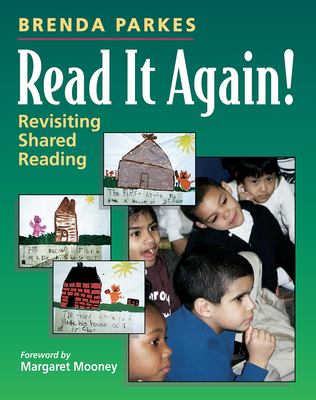 Sorry, Not Available through UPB
Description
---
"This book anchors shared reading as an essential element within a comprehensive and balanced literacy program."
Margaret Mooney
In this book, Brenda Parkes introduces new teachers to shared reading and helps experienced teachers revitalize this important teaching practice. Starting with the bedtime story, Read It Again! outlines the essential elements and benefits of shared reading and provides detailed examples which show how a shared reading session unfolds in the classroom.
By including examples of implicit and explicit teaching, Brenda demonstrates how shared reading helps children develop a range of strategies for reading and comprehending text. You will find detailed strategies that support learners in developing self-extending systems through their understanding of content and process and several examples of independent activities that consolidate and extend learning.
Good book selection is the key to successful shared reading experiences. In discussing the criteria for quality book selection, Brenda shows us how to critically assess the teaching and learning possibilities in shared reading books and how to use a variety of text types to model purpose, content, and form. The book includes an analysis of supportive text features for the different needs of emergent, early, and fluent readers. Annotated bibliographies provide a quick reference to quality books.
Read It Again! refines and extends our understanding of shared reading, and shows primary teachers how to put this valuable approach into practice.
UPB open Tuesday through Friday 1PM - 6PM, Saturday Noon - 5pm
2430 Bancroft Way
The store known for serving pure brain food has returned to our old digs for a few months to sell down inventory and bid fare thee well to our decades of in-store customers.
Days and hours subject to change.
Note: This site lists what's available for special order from Ingram Content Group.
Visit our pages at Alibris or Biblio to survey in-store stock priced above $19.95.
Discount applies only to in-store purchases.
Cafe Ohlone
Once hosted by UPB, Cafe Ohlone now serves guests outside the Hearst Museum of Anthropology on the Cal campus.
Savor the foods which characterized east bay cuisine for thousands of years, before European contact. Brought to you by Mak'amham.