Thom Pain (Based on Nothing) [Revised Tcg Edition]: With Other Monologues for Theatre (Paperback)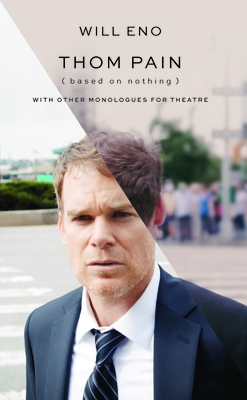 $15.95

Ships from Warehouse, Usually in 1-8 Days
Description
---
"It's sad, isn't it? The dead horse of a life we beat, all the wilder, all the harder the deader it gets. On the other hand, there are some nice shops in the area."
Thom Pain has come to a certain point in his life. Maybe you have too. His entire existence is ordinary; but that ordinariness is a revelation and a wonder and a curiosity. To him at least. He'd better hope so. It's all he has (except maybe a dictionary and an old love letter).
Comic and disturbing, this provocative monologue charts one man's anguished journey from shattered childhood dreams and trauma to the tenuous, if guarded, optimism of adulthood, told in dangerous intimacy by a voice loaded with wry humor and deceptive charm.
About the Author
---
Will Eno's most recent plays include Wakey, Wakey (Signature Theatre, New York, 2017), The Open House (Signature Theatre, New York, 2014; Obie Award, Lucille Lortel Award for Best Play) and The Realistic Joneses (Yale Repertory Theatre, New Haven, 2012; Broadway, 2014). His play Middletown received the Horton Foote Prize and Thom Pain (based on nothing) was a finalist for the 2005 Pulitzer Prize. Mr. Eno lives in Brooklyn.