The Truth about Animals Lib/E: Stoned Sloths, Lovelorn Hippos, and Other Tales from the Wild Side of Wildlife (Compact Disc)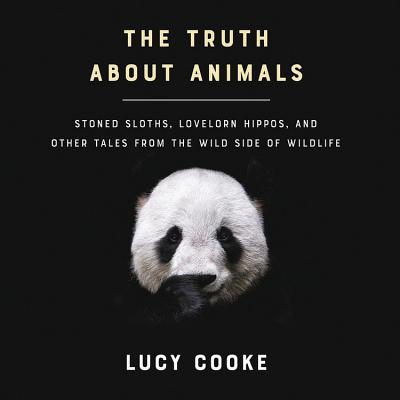 Description
---
Mary Roach meets Sam Kean and Bill Bryson in this uproarious tour of the basest instincts and biggest mysteries of the animal world
Humans have gone to the Moon and discovered the Higgs boson, but when it comes to understanding animals, we still have a long way to go. Whether we are seeing a viral video of romping baby pandas or a picture of penguins holding hands, it's hard for us not to project our own values-innocence, fidelity, temperance, hard work-onto animals. So you've probably never considered if moose get drunk, penguins cheat on their mates, or worker ants lay about. They do-and that's just for starters.
In The Truth about Animals, Lucy Cooke takes us on a worldwide journey to meet everyone from a Colombian hippo castrator to a Chinese panda porn peddler, all to lay bare the secret-and often hilarious-habits of the animal kingdom. Charming and at times downright weird, this modern bestiary is perfect for anyone who has ever suspected that virtue might be unnatural.
UPB open Tuesday through Friday 1PM - 6PM, Saturday Noon - 5pm
2430 Bancroft Way
The store known for serving pure brain food has returned to our old digs for a few months to sell down inventory and bid fare thee well to our decades of in-store customers.
Days and hours subject to change.
Note: This site lists what's available for special order from Ingram Content Group.
Visit our pages at Alibris or Biblio to survey in-store stock priced above $19.95.
Discount applies only to in-store purchases.
Cafe Ohlone
Once hosted by UPB, Cafe Ohlone now serves guests outside the Hearst Museum of Anthropology on the Cal campus.
Savor the foods which characterized east bay cuisine for thousands of years, before European contact. Brought to you by Mak'amham.