Before you buy…
We're glad to again service customers, even though our former store front has closed and we operate this web store under reduced services.
Just scroll to the bottom to review limits placed on orders. .
Figuring (Hardcover)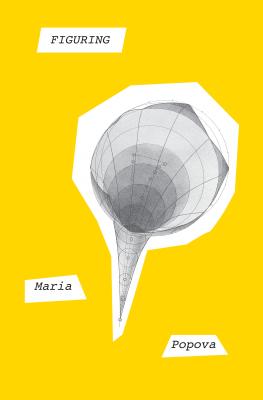 Description
---
Figuring explores the complexities of love and the human search for truth and meaning through the interconnected lives of several historical figures across four centuries—beginning with the astronomer Johannes Kepler, who discovered the laws of planetary motion, and ending with the marine biologist and author Rachel Carson, who catalyzed the environmental movement.

Stretching between these figures is a cast of artists, writers, and scientists—mostly women, mostly queer—whose public contribution have risen out of their unclassifiable and often heartbreaking private relationships to change the way we understand, experience, and appreciate the universe. Among them are the astronomer Maria Mitchell, who paved the way for women in science; the sculptor Harriet Hosmer, who did the same in art; the journalist and literary critic Margaret Fuller, who sparked the feminist movement; and the poet Emily Dickinson.

Emanating from these lives are larger questions about the measure of a good life and what it means to leave a lasting mark of betterment on an imperfect world: Are achievement and acclaim enough for happiness? Is genius? Is love? Weaving through the narrative is a set of peripheral figures—Ralph Waldo Emerson, Charles Darwin, Elizabeth Barrett Browning, Herman Melville, Frederick Douglass, Nathaniel Hawthorne, and Walt Whitman—and a tapestry of themes spanning music, feminism, the history of science, the rise and decline of religion, and how the intersection of astronomy, poetry, and Transcendentalist philosophy fomented the environmental movement.
About the Author
---
MARIA POPOVA is a reader and a writer, and writes about what she reads on Brain Pickings (brainpickings.org), which is included in the Library of Congress's permanent digital archive of culturally valuable materials. She hosts The Universe in Verse—an annual celebration of science through poetry—at the interdisciplinary cultural center Pioneer Works in Brooklyn. She grew up in Bulgaria immersed in music and mathematics.
Praise For…
---
"[A] passionate and erudite pursuit of truth and beauty." —Booklist (starred review)

"Intimate . . . timely . . . Figuring thunders along with a novelistic intensity, propelled by the organic drama of its extraordinary lives . . . It speaks to the quality of Popova's own writing that it survives comparison with the literary giants of the last four centuries. Her wonderfully deft and sincere prose melts down the raw materials of heavy research into a coruscating flow of ideas, images, and insights that add skin and sinew to the bones of biographical fact to create a forward-looking history that's both timely and timeless." —Vanity Fair

"Strange and lovely . . . [An] ambitious, challenging and somewhat category-defying book . . . fascinating . . . beautiful." —The New York Times Book Review

"An intricate tapestry in which the lives of these women, and dozens of other scientific and literary figures, are woven together through threads of connection across four centuries . . . In Figuring, we are thrust into a waltz of exquisitely honed minds—most of them belonging to women, many of them sexually queer—all insisting on living to their fullest." —The Washington Post

"Poignant . . . dynamic and engaging . . . Figuring, if anything, serves as a corrective to the male/straight school of historical writing, showcasing women who tried to live their own lives and create their own worlds in the face of dismissal and neglect. Finally, perhaps, women like Fuller, Mitchell, and Carson have found their best chronicler."—Book and Film Globe

"Figuring is a love letter to scientists of the past, women whose lived have all too often been eclipsed. . . striking. . . profound. . . dizzying in its scope. . . inspirational. . . There is grandeur and beauty in this view of science. . . few have so fulsomely explored how science and poetry, love and learning, and affairs of the heart intertwine in a way that, even after more than 500 pages, leaves one trembling for more. But like other affairs of the heart, the joys of reading Popova's prose are perhaps best experienced for oneself." —Science!

"Stunning in both its scope and execution. . . [Figuring] is a shiningly femme, revolutionary, and poetic piece of literature. . ."—The Harvard Crimson

"Fans of polymath Maria Popova's popular website, Brain Pickings, will find themselves right at home in Figuring, her audacious new work of intellectual history that focuses on the lives of a coterie of brilliant women.  . . Figuring invites the reader to engage with complex ideas and challenging personalities, unearthing a wealth of material for further reflection along the way." —BookPage (starred review)

"Fascinating . . . Piecing together human truths and the remarkable details of these lives well-lived into an extraordinary mosaic of human existence, Figuring reveals our timeless interconnectedness, and the inevitable, although improbable, intersections of our lives in the vastness of the universe." —BookTrib
 
"This is an ocean-deep and sky-uplifting book, an elaborate feast for both brain and soul. Written by the beyond brilliant Popova, it explores colossal questions through the interwoven lives of historical figures across centuries and disciplines including science, literature and art. There are galaxies of themes in the cosmos of Figuring—it's a literary masterpiece like nothing else—but most of all, it's a book on love, on meaning, on beauty, and on being."—Yana Buhrer Tavanier, TED.com
 
"[With] the immediacy of eyewitness accounts . . . Popova has an uncanny ability to spot what connects a wide range of notable figures from different disciplines across four centuries . . . lyrical and imaginative . . . Figuring is itself a vivid demonstration of how one book feeds into another, and ideas ripple outwards across continents for hundreds of years, setting off a chain reaction of new discoveries . . ."—The Times Literary Supplement

"A musical, poetic modern classic . . . especially fine and fresh . . . Among the most compelling biographical pages I have ever read, rendering me incapable of closing the book." —The Irish Times

"The polymathic Popova, presiding genius behind brainpickings.org, looks at some of the forgotten heroes of science, art, and culture . . . she peppers thoughtful, lucid consideration of acts of the imagination with stories that, if ever aired before, are too little known . . . Throughout her complex, consistently stimulating narrative, the author blends biography, cultural criticism, and journalism to forge elegant connections: Dickinson feeds onto Carson, who looks back to Mitchell, who looks forward to Popova herself, and with plenty of milestones along the way . . . A lyrical work of intellectual history, one that Popova's many followers will await eagerly and that deserves to win her many more." —Kirkus Reviews (starred review)

"A masterful weave of astronomy, social justice and human consciousness. It also contains age-old lessons for storytellers whose job is to bring new ideas to wide audiences."—Thrive Global

"A work of alchemy . . . In her hands, biography becomes liquid gold . . . Figuring is a dense and intricate read, but Popova's writing is clear and simple, designed to draw people in. She doesn't obfuscate for the sake of it. The complexity is earned, even necessary for the tapestry she's creating . . . it's full of wonder, emotion and love . . ." —The Michigan Daily

"There is no one in American letters quite like Maria Popova . . . Through page after page of prose, I accompanied Maria Popova and her cast of characters until the larger picture came into focus. Looking into these lives was an invitation to look into my own, which seemed exactly Popova's point. Those for whom deep reading and existential questioning are more pleasure than hardship will find this book good company." —The Charleston Post and Courier 
STOREFRONT CLOSED FOR REGULAR BUSINESS
Nevertheless, UPB provides ship-to-home service.
Unless and until we move our on-line fulfillment team to different premises, everything you purchase from us ships from warehouses outside of Berkeley.
Much of what we used to carry on store shelves is available, except for very expensive books, used books, and titles fallen between printings.
A number of limitations apply during this period of reduced operations:
Only orders that subtotal under $75.00 will ship.
Thus, we may remove items from a multi-book order and ask you to resubmit them on a separate order.
Sometimes we may have to split an order because books are stocked at different warehouses. Sorry, it's impossible to tell in advance when this may happen.
Credit card orders only
Many high demand titles ship fairly quickly. Most other titles travel from back east, adding 2 to 3 days to delivery
Althoug we love you in Canada, Latin America, and else where, U.S. orders only.
Certain publishers set low margins on certain titles. Sorry, we've had to raise prices on these, some we don't offer at all.
You can also purchase eBooks and audio books through us. Distributed by Hummingbird, they include publications from the major trade publishers. Just access the menu link or the sidebar image above.
We greatly appreciate your support of the store with your book orders. Need a book without our current shopping restrictions? We recommend Bookshop. View our affiliate page, then search for whatever book you'd like.
---
Should you have questions, email us via our contact form. Since none of will be keeping regular hours, it may take a day or two to get back with you.
The Cafe Ohlone has closed for the duration of the epidemic. They will probably reopen at a different location when they do.
From 1974, University Press Books has stoked the blaze of well over ten thousand minds on fire, carrying new scholarship published by the great university presses in the English-speaking world.
Since our founding, we've added quality fiction and creative non-fiction to our selection, without drfiting from our mission to showcase top new texts introduced by university presses.
Order from us. Visit us. Let well-wrought words churn and burn within.