R for Excel Users: An Introduction to R for Excel Analysts (Paperback)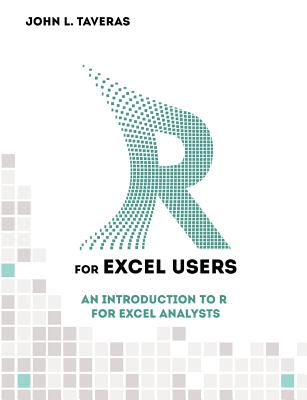 $18.90

Ships from Warehouse, Usually in 1-8 Days
Description
---
R has a steep learning curve and, if taken in all at once, it can be overwhelming. But we can tame this curve by putting aside visualizations and analysis, and focusing on working with data.
This book is all about data manipulation: importing, creating, modifying, filtering, summarizing and reshaping data sets. You will also go deep on the building blocks of R: vectors and functions.
The language is simplified and technical lingo is kept to a minimum. You will see analogies to Excel where applicable, to ease your understanding of concepts.
Supplemental articles and videos can be found at rforexcelusers.com
About the Author
---
In his 12+ year career, John Taveras has consistently driven big insights and large scale analysis through a masterful use of Excel, R, SQL and other tools. He has also taken time out to teach his peers - at Google, PwC, Travelers and business school - helping turn anxious learners into avid users of these tools. Most recently, John led product development and analysis for an email marketing team at Google. He earned a BA in math and economics from Wesleyan University and an MBA from MIT Sloan School of Management.