Christmas delivery ends December 13th
We much appreciate how you've made UPB your holiday shopping destination.
Keep in mind, though, that it can take time for books to arrive at your desired shipping address. Sometimes titles have to cross the country from their warehouse location.
Therefore we recommend that you place your gift orders by December 13th to maximize delivery chances before December 25th.
Global South Modernities: Modernist Literature and the Avant-Garde in Latin America (Latin American Decolonial and Postcolonial Literature) (Hardcover)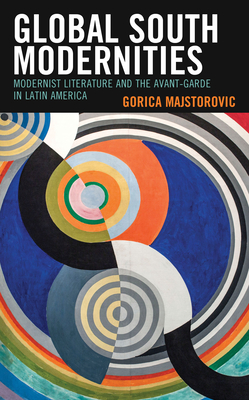 Description
---
Global South Modernities: Modernist Literature and the Avant-Garde in Latin America examines the seminal influence that Latin American writers had on the style, subject matter, and ideology of literature in the Global South from 1900 to the late 1930s. Gorica Majstorovic challenges the historical and racial logic of interwar Latin American literary studies by introducing the solidarity relations between the global decolonial movements and placing anti-imperialism, Blackness, and indigeneity at the center of decolonial analysis. Following Mignolo, de Sousa Santos, and Cheah, the texts under analysis subvert the processes of European colonial worlding and show modernity itself as pluralized. Drawing on these works, Majstorovic bridges the gap between aesthetics and politics while shifting the focus onto the Latin American transnational modernist networks and situating the analysis within the theoretical frameworks of the Global South. While examining the idea of globality through its different conceptualizations (cosmopolitanism, immigration, and travel), Majstorovic analyzes avant-garde magazines of the 1920s, Mexican petrofiction, urban proletarian, and decolonial travel narratives of the 1930s, calling into question modernism's usual framing as an Anglo-American interwar phenomenon. Majstorovic constructs a new genealogy of Latin American literature by examining the asymmetrical relations within its multiple modernities and offers a new understanding of Latin American interwar literature through the lens of the Global South.
About the Author
---
Gorica Majstorovic is professor of Spanish and coordinator of Latin American and Caribbean studies at Stockton University.