Ethics of Big Data: Balancing Risk and Innovation (Paperback)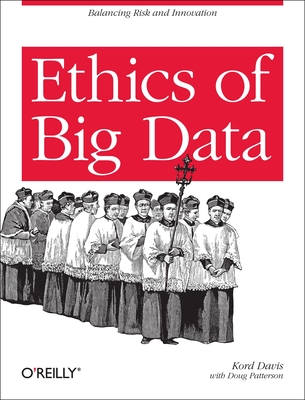 $21.99

Ships from Warehouse, Usually in 1-8 Days
Description
---
What are your organization's policies for generating and using huge datasets full of personal information? This book examines ethical questions raised by the big data phenomenon, and explains why enterprises need to reconsider business decisions concerning privacy and identity. Authors Kord Davis and Doug Patterson provide methods and techniques to help your business engage in a transparent and productive ethical inquiry into your current data practices.
Both individuals and organizations have legitimate interests in understanding how data is handled. Your use of data can directly affect brand quality and revenue--as Target, Apple, Netflix, and dozens of other companies have discovered. With this book, you'll learn how to align your actions with explicit company values and preserve the trust of customers, partners, and stakeholders.
Review your data-handling practices and examine whether they reflect core organizational values
Express coherent and consistent positions on your organization's use of big data
Define tactical plans to close gaps between values and practices--and discover how to maintain alignment as conditions change over time
Maintain a balance between the benefits of innovation and the risks of unintended consequences
About the Author
---
Kord Davis is a former Principal Consultant with Cap Gemini and has spent nearly 20 years providing business strategy, analysis, and technical consulting to over 100 organizations of all sizes including: Autotask, Microsoft, Intel, Sisters of Mercy Healthcare, Nike, Bonneville Power Administration (BPA), Northwest Energy Alliance (NEEA), Bill & Melinda Gates Foundation, Western Digital, Fluke, Merix, Roadway Express, and Gardenburger. Integrating a professional background in telecommunications and an academic background in philosophy, he brings passionate curiosity, the rigor of analysis, and a love of how technology can help us do the things we really want to do better, faster, and easier. A formally trained workgroup facilitator, he holds a BA in Philosophy from Reed College and professional certifications in communication, systems modeling, and enterprise transformation.