Stop Motion Animation: How to Make & Share Creative Videos (Paperback)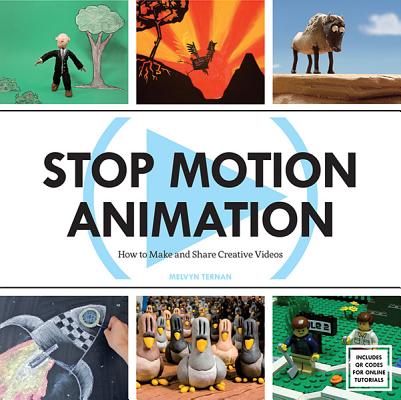 Description
---
High-quality, easy-to-use cameras, free film editing software, and the popularity of YouTube and other video-hosting Web sites—have led to a revival of stop-motion animation. Despite the growing interest in this versatile art form, there are few resources offering guidance on the process. That's where this book comes in. Here, stop-motion master Melvyn Ternan offers practical instruction for a range of techniques and effects.
Readers will find:
The basic principles of animation, including how to select and use equipment, props, and storyboards
A variety of stop-motion techniques using clay, Legos, paper, and other elements
Illustrated, step-by step tutorials along with QR codes linking to online videos of finished projects and more detailed instruction
Helpful post-production tips and advice for editing movies on both Mac and PC
With 600 full-color images throughout, filmmakers of all levels—from the young hobbyist to the professional animator—will find Stop Motion Animation to be an indispensable guide to mastering this visually stunning style of animation.
About the Author
---
Melvyn Ternan teaches animation at Hallam University, U.K. He has worked in every discipline of animation and has a particular passion for stop-motion techniques.