The Huawei Way: Lessons from an International Tech Giant on Driving Growth by Focusing on Never-Ending Innovation (Hardcover)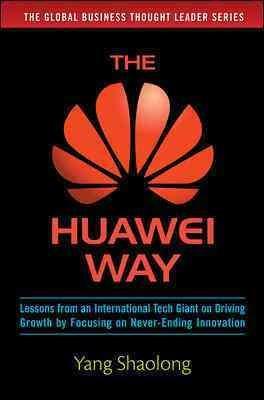 $35.00

Ships from Warehouse, Usually in 1-8 Days
Description
---
Model your company's future on the success of tech's quiet giant
BusinessWeek once listed Chinese tech firm Huawei as one of the ten most influential companies on the planet, and Time placed its founder Ren Zhengfei in the top 100 most influential men in the world. Once considered an insignificant upstart bound for failure like so many other early tech companies, Huawei is now a $62 billion company employing 190,000 people worldwide.
Huawei's upward trajectory is the classic story of a company that beat all the odds. Founded in 1987 with 20,000 RMB, Huawei took on all the IT powerhouses during times of major market upheaval and has come out on top--all due to the clarity of vision, powerful sense of purpose, and sheer work ethic of its founder.
The Huawei Way provides practical lessons on how Ren Zhengfei led his company to a level of success no one in the world predicted. As telecom's old greats like Motorola, Nokia, and Siemens continue to struggle from the effects of recession, Huawei continues to grow because it never stops innovating. Its success is self-driven because the company, reflecting is its founder, maintains a relentless dedication R&D; while other companies, fueled by fear, are scaling down R&D to save money, Huawei is ramping it up. And it's paying off big time.
Both entertaining and instructive, The Huawei Way traces the rise of one of today's greatest tech companies to provide valuable business and management lessons anyone can apply to any company, in any industry.

About the Author
---
Yang Shaolong worked at Huawei during the first eight years after it was founded by Ren Zhengfei in 1987. Originally a manufacturer of phone switches, Huawei has expanded into telecom networking, consumer devices, and operations consulting.