The Strategic Survey 2021 (Paperback)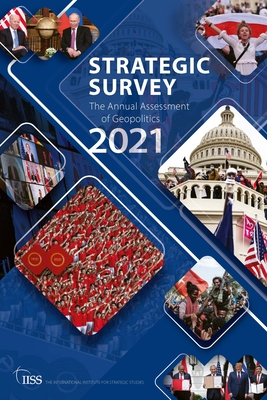 Description
---
Strategic Survey 2021: The Annual Assessment of Geopolitics provides objective, in-depth analysis by leading experts of the events, actors and forces driving international relations. It is the indispensable guide for policymakers, business leaders, analysts and academics who need to understand the geopolitical and geo-economic trends shaping the global agenda in 2022 and beyond.
Key features
- Comprehensive annual review of world affairs from the International Institute for Strategic Studies, the leading international research institute that provides objective analysis of military, geopolitical and geo-economic developments that could lead to conflict.
- Covers developments in all regions as well as emerging issues and trends not yet on most radars, and analyses the major themes and forces shaping each continent.
- Essays on a comprehensive range of global issues including vaccine diplomacy, digital conflict, Europe's emerging Asia-Pacific strategies, the rise of carbon neutrality, the prospects for Iran's nuclear programme, and the future of political Islam.
- Drivers of Strategic Change for major states: Verified, comparable data on state power that provides a rich and vivid guide to forces underlying geopolitical change.
- Data-rich graphics and maps that provide fresh insights into geopolitical change, and a timeline of the key events of 2020-21.