Before you order…
We're glad to continue serving customers, even though our former store front has closed, and we operate this web store under reduced services.
Click here or scroll to the bottom to review limits placed on orders. .
Punctuation Without Tears: Punctuate Confidently - In Minutes! (Paperback)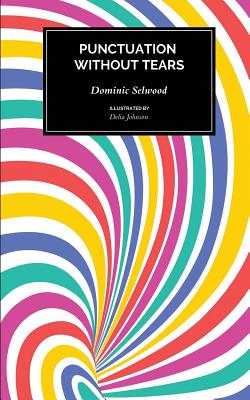 Sorry, Not Available through UPB
Sorry, Currently Unavailable
Description
---
'A powerful little book: sure-footed, simple, feisty, funny, and profoundly helpful'' Five Stars (The Independent)
Punctuate with confidence the easy way A quick, funny, illustrated guide to all the punctuation you'll ever need to know. Whether you want to master punctuation for school, university, creative writing, journalism, business or anything else, this zany little book abandons complex rules and offers simple guidance for British and US English.
In an easy and engaging style suitable for all ages, this short guide goes through all the common punctuation marks, explaining how to use each one, and showing how to avoid some of the commonest errors.
Using funny, memorable examples, it allows you quickly to master all the common punctuation marks: periods (full stops), commas, colons, semicolons, exclamation marks, question marks, dashes, hyphens, apostrophes, quotation marks, brackets, and ellipses. It also has sections on how to handle two punctuation marks next to each other, numbers, -ize and -ise, and a wealth of other style advice. Many of the chapters are brought to life with whacky illustrations.
- British and US English
- No technical jargon
- Clear examples
This book is for:
- Writers (fiction and non-fiction)
- Schools and colleges
- Business
- All ages
'I wish every one of my students would read this '
Professor of Physics, Oxford University
'What a wonderful book '
Director, Author School
'A magical manual '
Editor, Leading UK newspaper
'Made me laugh and cheer'
Award-winning TV producer
Dominic Selwood is a journalist and bestselling author. Delia Johnson is a book illustrator.