Christmas delivery ends December 13th
We much appreciate how you've made UPB your holiday shopping destination.
Keep in mind, though, that it can take time for books to arrive at your desired shipping address. Sometimes titles have to cross the country from their warehouse location.
Therefore we recommend that you place your gift orders by December 13th to maximize delivery chances before December 25th.
Society of the Spectacle (Paperback)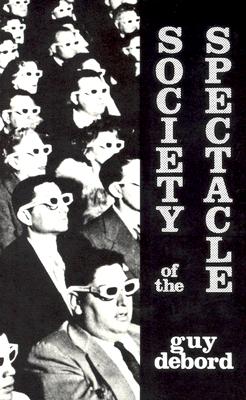 Description
---
The Das Kapital of the 20th century. An essential text, and the main theoretical work of the situationists. Few works of political and cultural theory have been as enduringly provocative. From its publication amid the social upheavals of the 1960's up to the present, the volatile theses of this book have decisively transformed debates on the shape of modernity, capitalism, and everyday life in the late 20th century. This is the original translation by Fredy Perlman, kept in print continuously for the last 30 years, keeping the flame alive when no-one else cared.